Microsoft membandingkan Internet Explorer 9 terbaru dengan browser lain yaitu Mozilla Firefox 4.0 Beta 11 dan Google Chrome 9.0 Beta dan merilis grafik perbandingan untuk umum.
Hasil perbandingan tersebut memakai banyak sekali tes yang dibagi dalam kategori berikut: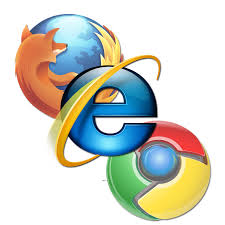 Performance
Ease of Use
Security
Reliability
Privacy
Web Standards and Compatibility
Developer Tools
Perbandingan Antara IE9, Firefox 4 dan 9 Chrome.
Setelah melihat semua tes sudah jelas, sepertinya yang terbaik yaitu Internet Explorer 9 (IE9) Tetapi kita dilarang melupakan bahwa Microsoft mengambil tes pada versi beta dari Mozilla Firefox 4.0 dan Google Chrome 9,0 dimana mereka mengambil versi terakhir IE9.
Apa yang Anda pikirkan?? Apakah Anda oke dengan tes tersebut??
Sumber https://product.balimediakomputer.com/